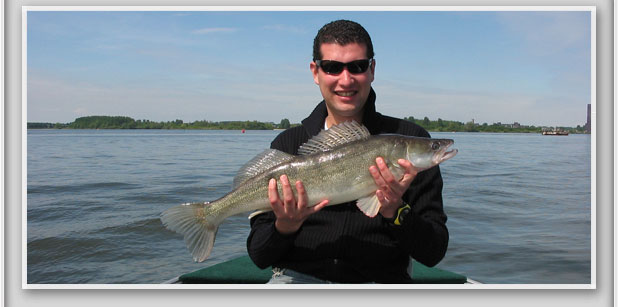 Season
In The Netherlands we have a closed season for fishing on certain species. For walleye the season is closed from 31st of March until the 1st of June. No fishing will take place during this period.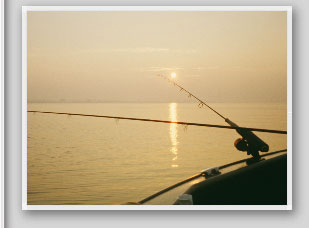 Most fishermen ask: "What is the best period for fishing walleye in The Netherlands?" We can only answer this question at the end of the season. In every month of the year walleye fishing can be very good. It's the choice of water and the circumstances that determines the catching rates. Therefore walleye fishing can be good throughout the whole year..

Licensing

Fishing in The Netherlands requires fishing licenses. We will provide these licenses for you.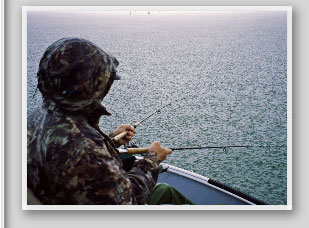 Weather
In The Netherlands we have a oceanic climate, therefore the weather can be very variable and unpredictable. But in general we can say the following:
Spring
Temperatures can vary between 50°F (10°C) and 77°F (25°C). In this season the weather can be very variable. Periods of rain varied by sunny days.
Summer
Temperatures can vary between 59°F (15°C) and 86°F (35°C). In this period we generally have lots of sunny periods, but we can also have long periods of showers.
Fall
Temperatures can vary between 77°F (25°C) and 41°F (5°C). The beginning of this season can be very sunny, but most of the time there is a lot of rain and pretty windy. The chill factor can be very determining.
Winter
Temperatures can vary between 54°F (12°C) and 23°F (-5°C). This season is generally wet, with lots of rain. It can get pretty cold. In midwinter we can have some nice sunny days, but these are generally very cold. Sometimes there is snow, but these periods never last longer than a few days. The chill factor is very important.
In almost every weather conditions we are able to go out fishing. Our choice of fishing water is highly dependable on the weather. But, as you understand, in certain extreme weather conditions no fishing can take place. For example: strong winds, storms, extreme cold/hot.
Clothing
Depending on the season you need good raingear and in fall and winter you need warm clothing. You can never be too warm, so you can never bring to few. Approaching the end of fall a warm cap is obliged. Do not forget gloves and rain boots. Snowboots in winter!
If you forgot anything we usually have spares on board.