In The Netherlands one can find walleye in big bodies of water, like lakes, canals and rivers. Depending on the season and circumstances, we can find the fish between 3 feet and 60 feet of water. Of course we have our favorite fishingspots and we know these spots like the back of our hands.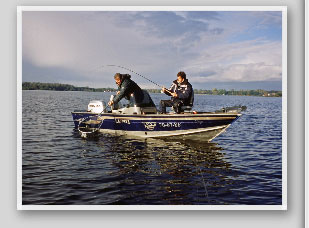 Since your stay in The Netherlands is in centre of our country, we try to fish in the vicinity of your hotel or bed & breakfast.

Depending on the weather circumstances and the experiences of the last few days we determine where fishing is best. The evening before the fishing trip, we decide which water we are going to fish. This can be one of the following waters:

Hollandsch Diep(B)

Volkerak (C)

Zoommeer (D)

Merwede (E)

Gooimeer (F)

Noordzeekanaal (G)

Nieuwe Meer (H)
Sometimes if the weather allows it and the information about Haringvliet and Volkerak are promising, we might fish there as well.